Barrels and barrels and barrels….
Jester Kings Coolship that they use to make their mixed wild fermented beer Spöhn.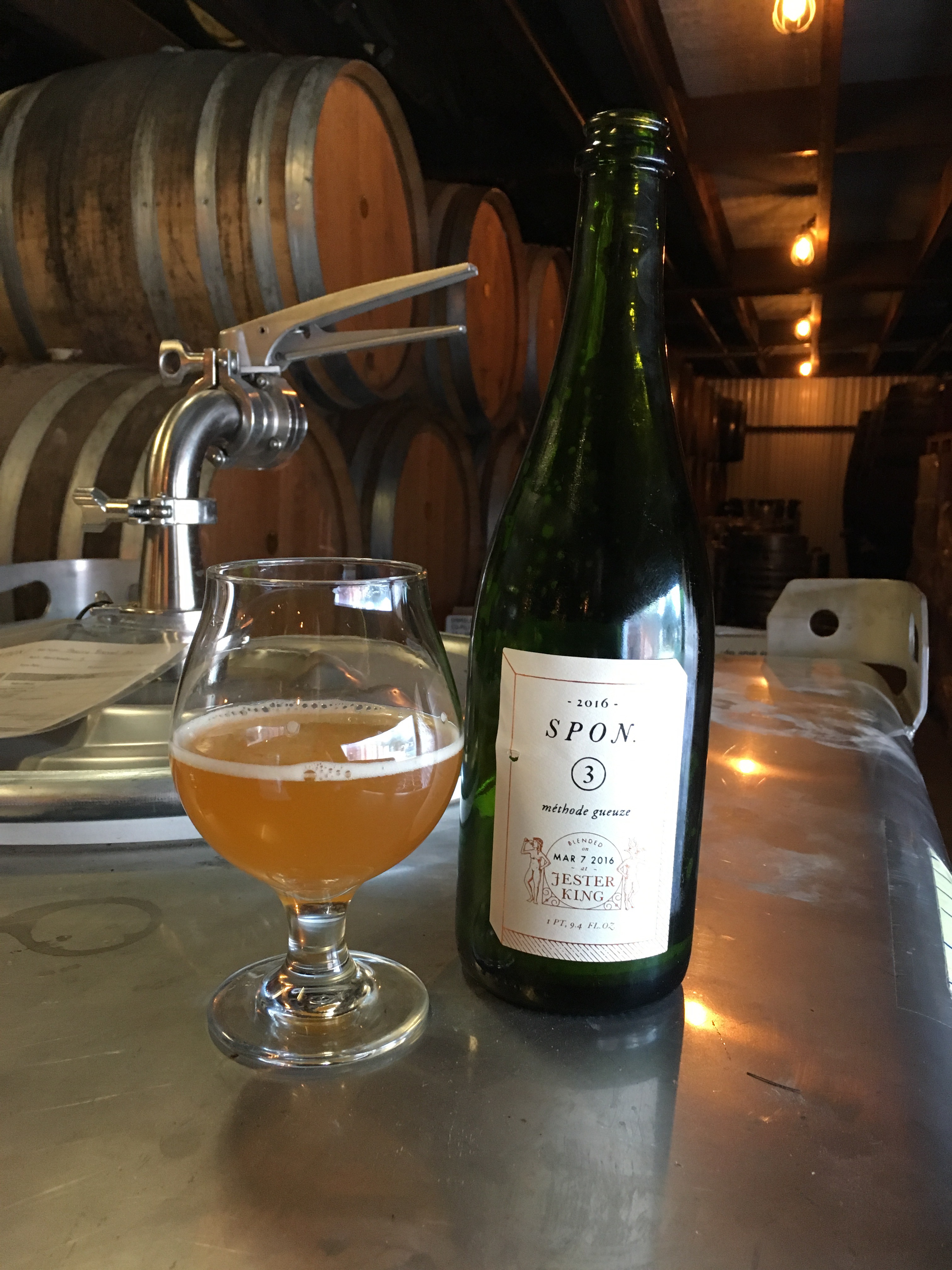 Jester King was quite the place! The set up was impressive for such a small brewery that only makes 2000 barrels of beer a year. We sampled their sours as well as their Mild, and Farmhouse ales but the stand out was their Atrial Rubicite which was released just the week before. A tasty barrel aged sour that was aged on raspberries. We went on the tour which was one of the more informative of tours we have had and was in an air conditioned area which was nice considering we had been sweating buckets up to that point in the 108 degree heat outside. After one more final beer we got back into our vehicle and left for a brewery just down the road.