Is it my long lost brew uncle in the background?
Taste my truly great Wit alongside his and you will see!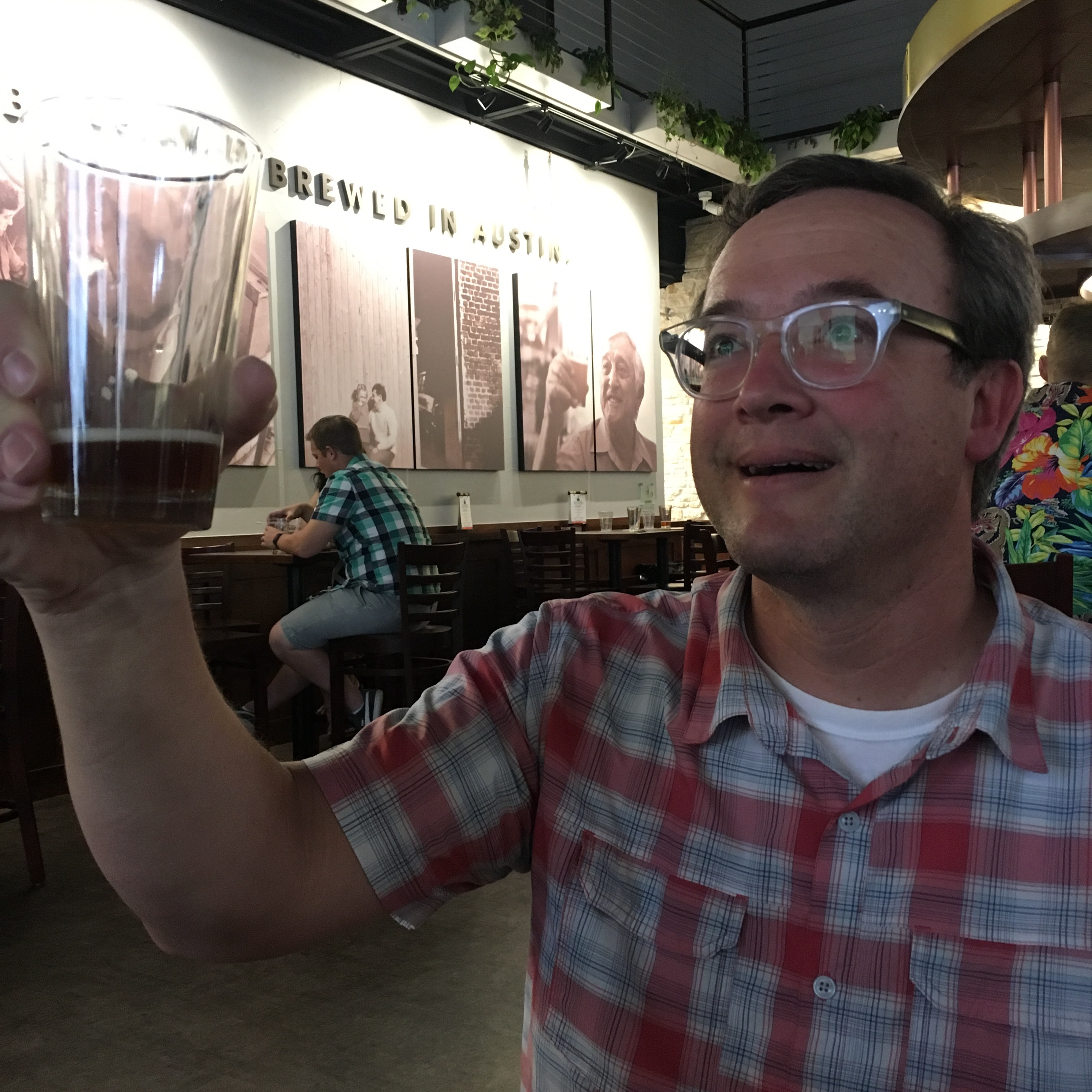 Arriving at Celis with the noisiest door ever we were grateful for the A/C and tried the Wit and the Pale Bock which were both really good. Cameron was deceived by the promise of a tropical fruity beer and did not finish his beer.